Journals & Notebooks
Home/

Handmade Paper Journal | Indigo Blue
Handmade Paper Journal | Indigo Blue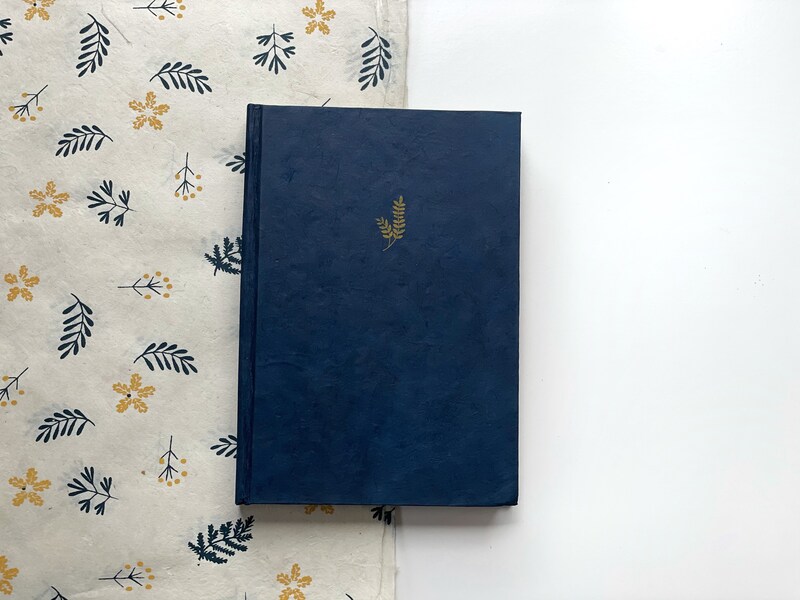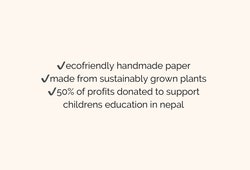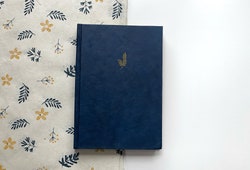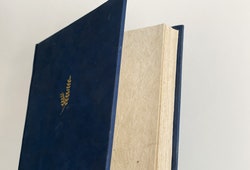 Note: This is a LIMITED EDITION notebook. One we are out of stock - we are out! With the terrible covid situation unfolding in Nepal at the moment, we are uncertain about our next re-stocks. These handcrafted journal/sketchbooks make the perfect gift for so many occasions - Christmas gift, birthday gift, or just any other congratulatory gift. And trust us when we say, it makes the perfect Mother's Day gift. This gift for mum is one she is going to treasure for a long time! This is just a beautiful book to jot down your thoughts and memories. But, We have been told it's so beautiful that they won't want to write on it!! So you might end up just having it lay on your table looking pretty 🤩 This journal features a hardcover with indigo/royal blue solid colour with screen-printed design of a fern/leaf on it. It's simple and elegant. The pages inside the book are blank - allowing you to ooze your creativity - use it either as a daily diary, a handy to-do list, or a sketch or doodle book! The notebook features handmade Lokta paper hence the pages feel soft & textured and they have been cut/calendared and sewn by hand by artisans in Nepal. And it stays flat while open - hence it's very practical! Also available in a beautiful Emerald Green colour. Lokta paper is eco-friendly paper, completely handmade by artisans in Nepal. Made from the fibrous bark of the Daphne Shrub or the Lokta Bush. Once harvested, the plant completely regenerates to full maturity again within 4-5 years, hence saving forest trees and making this a sustainable product. A5 notebook: 14.8cm x 21.0cm 80 clean cut blank pages Hard Cover featuring screen-printed design (see notes on design) Handmade paper, hand-stitched binding ✔️Handmade by artisans in Nepal. ✔️Ecofriendly - made from sustainably grown plants. ✔️Home compostable and recyclable. ✔️50% of the net profits go on to fund children's education in Nepal via our charity partner Room to Read. Other products in the collection: https://www.etsy.com/au/shop/LOKTAA?section_id=33665949 Note: 📝 Expect our products to have an uneven texture, slight colour variation between batches & naturally deckled edges on the wrapping paper. The size may also vary by a few millimetres. This is because it is all handmade following very old techniques of paper preparation & printing. These handmade products will NOT have the finesse of a factory-made product, but the imperfections make each product unique & perfect! 📝 The cover of your notebook is most likely going to be slightly different from the one pictured. This is because the covers are cut out of a single large sheet of paper. 📝 Gift Tags are digitally printed on calendared Loktaa paper of approx 100gsm (meaning they are not as weighty/thick as card-stock) 📝 Wrapping papers & Large bags will be folded for shipping, not rolled or laid flat.
Subscribe
To be the first to know of new releases, sneaky sales, business updates and occasional goofy stuffs, sign up to mailing list. And yeah, also
get 10% off your next order.